Hi there! I was tagged by the wonderful Roelien at lovexreading. If you haven't been to the blog, you should totally check it out! It's filled with wonderful bookish posts. 🙂
Rules:
Thank the blogger(s) who nominated you and link back to their blog.
Answer the 11 questions sent by the person(s) who nominated you.
Nominate 11 new blogs and write them 11 new questions.
List the rules and display the Sunshine Blogger Award logo in your post and/or on your blog.
---
Roelien's Questions:
What's your favourite underrated book?
Beneath Cruel Fathoms. I know I've said it before, but this is hands down my favorite book of the year. Leonel gives Rhysand a run for his money! So swoon-worthy! If you haven't read this book and you like fantasy/romance, you should totally check this book out!!

---
Do you collect bookish merch? If yes, which is you favourite?
Bookmarks and pins!
---
What's your least favourite genre?
Horror. I don't like being scared, and I'm not into blood and gore. They give me nightmares. Thanks, but no. Horror is not for me.
---
At what age did you start to read?
Birth. Just kidding, but I was really young. I've always been an avid reader, even as a kid.
---
Physical, audio, or e-books?
I read e-books the most, though I enjoy physical books as well. I'm not as much of an audio reader.
---
Paperbacks of hardcovers?
Either. I'm a total book whore and will read any format.
---
Is there a movie/tv show adaptation you like more than the book?
Rear Window and The Princess Bride.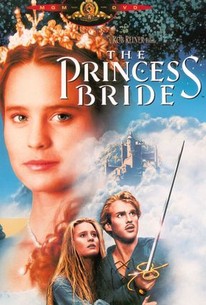 ---
Do you read in your native language?
Yes. I'm only fluent in English.
---
Any other hobby's then reading?
Gardening and worrying. I also enjoy obsessing over my favorite books and napping.
---
Can a book make you cry?
Ummm, yes. I am a crier. I cry every time I watch Finding Nemo. I cry at Alpo commercials. I'm a sensitive, empathetic person.
---
What's your all time favourite book?
Huh. This is like asking me to name my favorite child. The first that pops in my head is Les Miserables. But maybe it's Pride & Prejudice. Or it could be The Hunger Games, or A Court of Thorns and Roses, or Beneath Cruel Fathoms. I have so many book loves, it seems cruel to narrow it down. 🙂 😉
---
I Nominate:
---
My Questions:
What is the longest amount of time you have gone without reading?
If you could only read one genre for the rest of your life, which genre would you choose?
What is your favorite underrated book?
How do you keep your books organized?
Is there a movie/tv adaptation that you like better than the book?
What is the best book you've read this month?
Share one of your favorite book quotes.
Which book are you most looking forward to reading?
Do you prefer a series, trilogy, duology, or standalone?
What do you like to do besides reading and blogging?
If your life were made into a movie, which famous actor would play you?