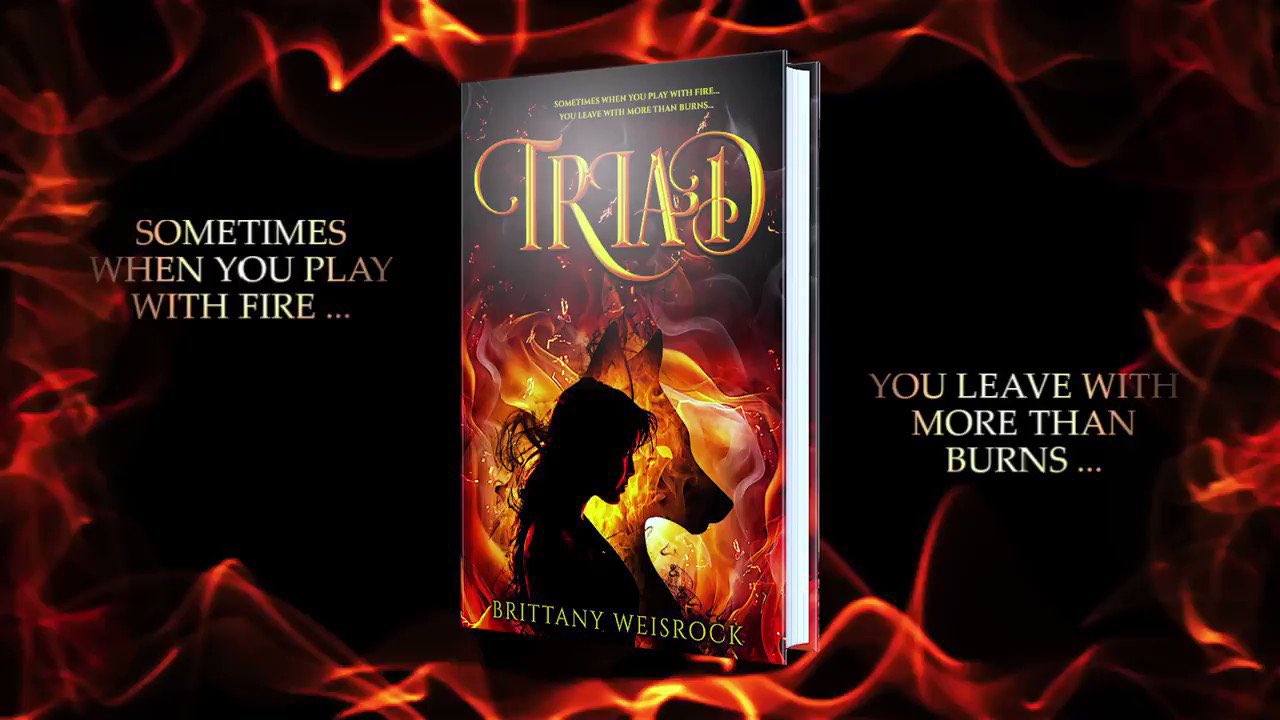 Happy Tuesday and a very happy release day to Triad by Brittany Weisrock!! Triad is a fantastic paranormal romance, that I totally recommend!
---
About the Book:
Title: Triad
Author: Brittany Weisrock
Publication Date: April 6, 2021
Publisher: Lake Country Press
Synopsis: Athena Whiteridge, born into a powerful prophecy, along with her brothers, Anders and Atlas, form the Triad. Set to rule as Alpha of her pack, this wolf has a secret—Athena possesses abilities to manifest fire, capable of shifting into more than a mere wolf.
On a mission, Athena is rendered dumbstruck by an unsuspecting human, Kalen Ryan. All her strength and skills can't save her from falling for him. Except—wolves don't take humans mates. Without understanding their intense connection, the pair leave club Zephyr.
Forced to face a council of leaders and her family, Athena must explain how Kalen is beyond the Barrier and in the Unseen. In attempts to fend off concerns—Athena uncovers her father, Cyrus's deceit and treachery that runs deep. The trouble is only beginning. . .
Join the Whiteridges, as they navigate betrayal, love, and battle an ancient evil in a race to save humanity and the Unseen.
LINKS: Goodreads | Amazon | My Review
Disclaimer: This post contains affiliate links, including Amazon, and I may earn a small commission, at no cost to you, if you purchase through my links.
---
Favorite Parts:
THE ROMANCE!!!! It is positively swoon-tastic!!
The sibling relationship. Athena, Atlas, and Anders have a wonderful relationship!
Kalen. I just loved his character and can't wait to find out what happens to him in the next book.
Did I mention the romance? lol
Favorite Lines:
An Alpha to the very end. Always looking out for the little guys.
There was no turning back for me now. If Kalen was the sun, I was hurling toward him like Icarus.
You belong among the stars. They were made for you.
I don't own you. I say you're mine because you let it be so.
---
Want to learn more about Triad? Check out my interview with Brittany Weisrock, the wonderful author of this new series!